Toward Creation of New Industry-academia Cooperative Relations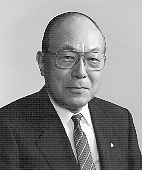 KUME Yutaka
Vice Chairman
Keidanren
---
Pursuant to the enactment of the Science and Technology Standard Law, the Japanese government is going to formulate basic programs. In the realm of budgets as well, I hope the government will continue to effect a sizable increase for these areas in fiscal 1996, as in fiscal 1995.
I would welcome an increased fiscal budget because I see the need for increased resources to improve an environment that fosters creative basic research at universities. At present, eighty percent of Japan's total research and development expenditures are disbursed by the private sector. Left as it is, basic research essential for the future of Japan is liable to be affected by the peaks and valleys of the economy. Universities' research facilities and public research institutions should play the role of underpinning basic research activities. However, we can hardly expect much of them if they are left in a dismal research environment, or if they are wanting very much for research budgets.
It is essential to establish industry-academia cooperative relationships. Research and development have become so extensive and sophisticated in substance that no one company can singlehandedly cover all disciplines any longer. It is therefore effective for industry and academia to share research themes and cooperate with each other. At the same time, I would like to urge that necessary reforms in institutional structures be carried out.
Although many people have hitherto recognized the need for industry-academia cooperation, we have nonetheless had difficulty in focusing on research objectives and failed to produce respectable results. The lack of fruition so far has been attributed to an inadequate research environment at universities, constraints in institutions and systems, impediments to exchanges of human resources due to salary disparities between industry and academia, and different ways of thinking between industry and academia. Industry-academia cooperation does not mean universities will be reduced to subcontractors for private enterprise. It is ideal that both sides cooperate with each other in a complimentary manner while each maintains independence. Although there may be difficulties involved in carrying out mutual cooperation, I believe that they will be resolved by accumulating experience and at the same time implementing reforms in institutions and systems in the days ahead. Establishing and advancing sound industry-academia cooperative relations is an agenda of great importance for the future of Japan.
Global issues are on the increase in this day and age. Moreover, problems themselves are growing more complex. The population explosion and food crises, stable supply of energy and environmental protection, and improvement in health care-any one of these issues is pressing all societies and nations for resolution for the future of humankind. In order to find solutions to these issues, therefore, we must cooperate with each other by transcending national boundaries. It is from this perspective that I hope to see further advances in inter-industry, industry and academia, and interacademia cooperation on an international level.
---
Home Page in English