About Keidanren
Chairman's Message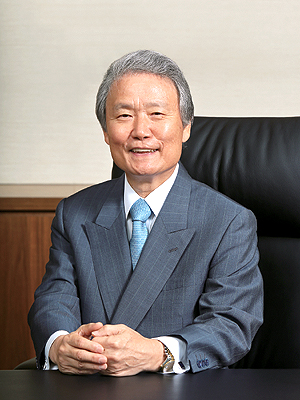 Keidanren, in accordance with its slogan "Policy and Action," has been formulating future oriented policy recommendations that are in line with national interest, and has worked actively towards their realization. In January 2015, we published a document laying out our vision for Japan in the year 2030. The goals listed there serve as our action guideline.
The foremost challenge facing the Japanese economy is twofold: to overcome deflation and revitalize the economy. In 2016, we must achieve these objectives without fail and at the same time pave the way towards attaining a GDP of 600 trillion yen by 2020. This will become possible only when the political, bureaucratic, and private sectors fully mobilize all the policies and resources available.
In the short-term, it is essential for Japan to set consumer spending, which has been stagnant for the past two years, on an upward path. In the medium-term, growth strategies aimed at realizing a 600 trillion yen economy must be reinforced. Consequently, there is a need for us to keep on tackling concurrently numerous important policy issues, such as fiscal consolidation and social security reform, formulation of energy and environmental policies compatible with economic growth, promotion of "Society 5.0" based on scientific and technological innovation, vitalization of local economies, early entry into force and expansion of membership of the TPP Agreement, active participation of women in the workforce, and working-style reform.
Conscious of the business' central role in generating economic growth, Keidanren will spare no effort to solve these issues and to set the virtuous cycle of the economy in motion by eliminating the deflationary mindset and adopting a bold management style. We will also continue to carry out our own reform so that we will be able to measure up to the trust and growing expectations the wider community is placing in our organization.
I look forward to your continued assistance and support.
Chairman
SAKAKIBARA Sadayuki
(Chief Senior Advisor, Chief Senior Counselor, Toray Industries, Inc.)