About Keidanren
Chairman's Message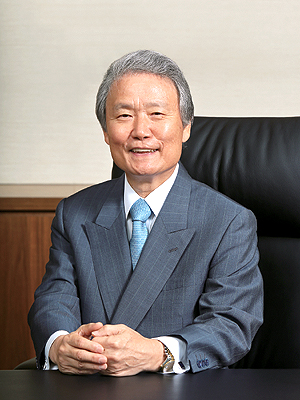 Japan stands at a crucial juncture in its effort to rid itself of deflation and achieve tangible economic revitalization. The political leadership, the bureaucracy, and the private sector must deploy all the policies and resources at their disposal at this vital moment to ensure that the effort bears fruit.
Keidanren, for its part, regards this year as the one in which the first steps towards the realization of the economy and the society as described in our vision statement, Toward the Creation of a More Affluent and Vibrant Japan, will be taken. We will, in addition to paving the way toward the elimination of deflation and toward economic revitalization, work with all our strength to address the many key policy issues that face us.
Keidanren's Policy for this fiscal year lists these issues and the steps we will take to tackle them. There are several priority areas. These include, fiscal consolidation, including achieving primary balance surplus by fiscal 2020, ensuring a stable and economically viable energy supply, revitalizing regional economies through stronger collaboration with regional economic groups, addressing the problem of population decline and encouraging the active participation of women in the workforce as a strategy for growth, and engaging in economic diplomacy with a view to boosting economic exchange with countries around the world. We will also continue to contribute actively to the post-earthquake reconstruction effort and to prepare for the Olympic and Paralympic Games in Tokyo in 2020.
We will also continue to carry out reforms within Keidanren itself, as we work to consolidate further the trust and expectations placed in our organization by the wider community.
Living up to our motto, "Policy and Action," Keidanren will continue to actively make policy recommendations focused on national interest and the future, and, acting as a Keidanren that is active and involved, will energetically work with all relevant parties to ensure that those recommendations become reality. I hope we can rely on your continued assistance and support.
Chairman
SAKAKIBARA Sadayuki
(Chief Senior Advisor, Chief Senior Counselor, Toray Industries, Inc.)