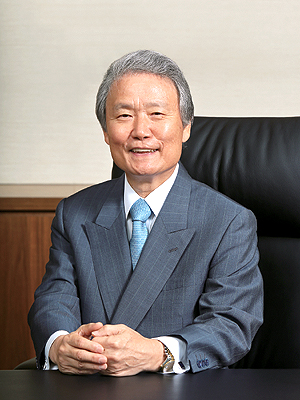 The top priority issue regarding the Japanese economy is to pave the way toward a GDP 600 trillion yen economy by making sure that deflation is behind us and our economy is revitalized. Achieving the above is also a prerequisite for building the economy and the society envisaged in Keidanren's vision statement entitled "Toward the Creation of a More Affluent and Vibrant Japan."
For that purpose, energetic implementation of the growth strategy whose pillar consists of 10 Strategic Public-Private Joint Projects—listed in "Japan Revitalization Strategy 2016" announced by the Japanese government—is required. Both the public and private sectors must mobilize all the expertise and resources available to ensure that all the projects, starting from Society 5.0 and the stimulation of consumer spending, are fully executed.
At the same time, it is also essential to pursue domestic structural reform. We should not hesitate to tackle head-on painful reforms such as the ones involving our social security system and fiscal consolidation so as to dispel anxiety and offer the prospect of a bright future to the people.
Turning our eyes overseas, we note a rise in antiglobalization sentiment and protectionism leading to opaqueness in the political and economic situations. It is Japan's major responsibility to put a halt to those negative trends and to lead the development of a free and open global economic order.
Keidanren will further strengthen its cooperation with the political leadership to tackle these critical policy issues and contribute to the stable and sustained development of the domestic and global economies. We appreciate your continued support.
Chairman
SAKAKIBARA Sadayuki
(Senior Advisor, Toray Industries, Inc.)